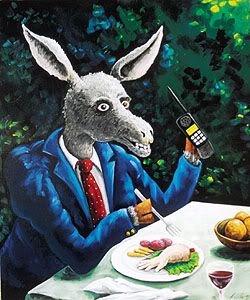 It is an unfortunate commonplace that morality must be selfless or it is not really morality at all. This has led to all sorts of confusion in ethics. The most common is the assertion that if someone wants to do something moral, it is not really moral. Somehow, morality and self-interest must be in conflict. If someone is acting from desire, he or she is not acting from duty.
One solution presented to this is the "counter-factual" definition of morality. In this case, the agent is considered to be acting morally if he or she would have acted morally even if he or she had not wished to act morally. The problem with counterfactuals is that they are incredibly difficult to establish. Moreover, it is a bizarre claim to say that someone is not somehow a morally better person who does not want to molest children versus someone who wants to molest children, but merely controls himself.
Aristotle addressed this problem by showing how the apparent conflict between selfishness and morality was a sham conflict. Selfishness is only morally bad in a small sphere of goods. These goods are material goods for which there is a limited supply and therefore competition. Selfishness with regard to these goods is bad because it interferes with the virtue of justice. Since the
hoi polloi
believe that these goods are the only real goods, they claim that selfishness is bad.
However, the virtuous agent is selfish for higher goods, especially virtue itself. Virtue is noble, and the noble soul seeks out virtue before any material good. In fact, the virtuous agent wishes to be just
because
it is greater than any material good. The virtuous agent will happily and selfishly sacrifice material goods for the good of justice. The
hoi polloi
believe he or she is acting unselfishly, but virtuous people will realise that this act is in fact selfish. This is not the vicious selfishness that leads to injustice, however, but a noble selfishness that desires virtue.
As such, Aristotle claims that the division between selfishness and morality only makes sense when one believes material goods are the only real goods. Once one realises there are other goods, selfishness will not be a threat to virtue. Instead, true selfishness will be the sign of virtue, as the truly virtuous agent will value virtue above all things.