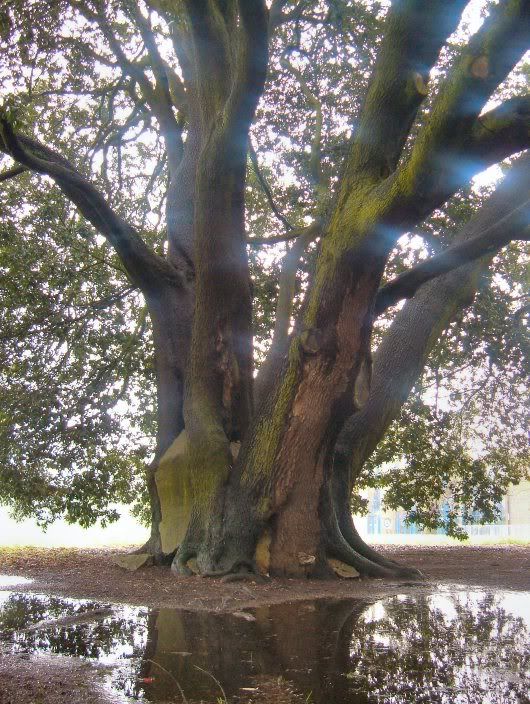 In this essay, I intend to address the commonplace that moral pluralism demands a respect for autonomy. I will argue that this commonplace is nonsensicle. Instead, respect for autonomy must be rooted in a deeper theory of human nature and human value, usually one that stems from the value of reason. Since this is true, a theory respecting autonomy may require the inclusion of goods other than autonomy.
I will begin with a common argument. It is the argument that there is no moral realism, and as a result, we ought to respect the autonomy of all agents to do as they please. The response to this has become almost a commonplace itself. There are two ways to interpret the "ought" here, morally or prudentially. It cannot be treated morally, as the belief there is no moral realism entails that there is no
moral
requirement to respect others' decisions. Tolerance itself is a moral value, and without moral realism, it is no more immoral to whack someone on the head one doesn't like than tolerate to that person. A moral claim for tolerance from denying moral realism is self-contradictory.
Can it then be treated prudentially? A prudential preference for respecting the autonomy of others may be defended either individually or collectively. An individual prudential claim says something like, "You should tolerate others so that they will tolerate you". However, this is not true for people strong enough not to be tolerant, such as tyrants like Stalin who may want to massacre a few million Ukrainians. It would only be prudentially good for the weak, but it precisely the strong who are the most dangerous. Nor can a collective prudential claim be made, like "It would be best for all of us if we were all tolerant". In fact, collective prudential claims all suffer the same problem, they must be performed by individuals. Why should the strong individual benefit the group, if there is no moral realism and it is not in his or her own best interest? Moral irrealism, then, cannot provide sufficient support for autonomy. Either it provides no ground at all, or it provides prudential considerations that only apply to the people who are least dangerous.
Instead, one must appeal to the traditional categories of human nature. There is something about the human being that autonomy represents that it would be fundamentally disrespectful of that person to violate. Usually, this is cached out in one of two ways: either it is because autonomous actions are a manifestations of that person's reason or
phronesis
, or autonomous actions are a manifestation of that person's will. The relationship between these is complex, and fortunately for the purposes of this essay, I do not need to resolve it. What is important is that both of the arguments here rest on the claim that somehow the reason and the will are themselves central and identifying parts of human nature, and to disrespect them is to disrespect the agent himself or herself.
The problem for those who attempt to make autonomy the only good is that, by opening up the category of human nature and introducing moral realism, one opens up the possibility that there are goods other than autonomy that one needs to respect in order to respect an individual. This is because, if there are more parts to human beings than reason and will, there are more parts of a human being to respect than his or her autonomy. Autonomy is surely an important value, but it is not the only value, unless one wishes to claim that we are disembodied reasons and wills. Nor is there a
prima facie
reason to assume that autonomy is always the highest value; other values, like bodily integrity, may be more important in certain instances.
Autonomy is usually considered the highest value, especially in bioethics. This, however, is arbitrary and pandering to democratic sentiment. There is no argument for autonomy that does not include other values that may trump it in certain circumstances. This complicates moral debates, but complication is often good, especially when debates have become so one-sided.